Welcome,user-that-is-not-a-user,this is the wiki
Wiki Polls
If you want your poll to be featured,post it here!
How well do/did you like the Gameknight999 series
Famous Quote
---
Gameknight: "Stonecutter,this is something I must do. I have to face the zombie King before I go,or I will continue to be afraid of him. He must see me standing here,unafraid,so that I can plant a seed of doubt in his peanut-sized mind. Do you understand?."
---
Stonecutter: "I understand most of what you say,but I have one question."
---
Gameknight: "What is it?"
---
Stonecutter: "What is a peanut?"
Wanted Pages
Click on the link to find a wanted page you want to make!
Wanted Pages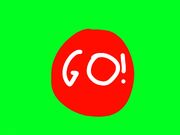 This wiki is a partner wiki with Minecraft Specials Fanon Wiki and Gameknight999 Wiki
Ad blocker interference detected!
Wikia is a free-to-use site that makes money from advertising. We have a modified experience for viewers using ad blockers

Wikia is not accessible if you've made further modifications. Remove the custom ad blocker rule(s) and the page will load as expected.